Retrospective (Paperback)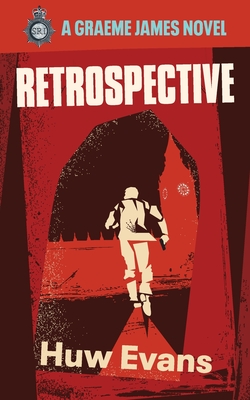 $12.95

Available from our Distributors - Usually arrives in-store in 2-7 days
(This book cannot be returned.)
Description
---
The first novel in Huw Evans' debut trilogy, Retrospective is an entertaining, fast-paced action thriller that combines a gripping narrative with vivid immersion in the world of 1980s London, amid lethal investigations warped in time.
Graeme James, a downtrodden office employee working a dead-end job, lives a mundane, everyday existence in the twenty-first century, his life falling apart. Facing an uncertain future, he heads to his favorite bar in London's West End where he gets knocked out drunk, only to find himself in a different season and a different year. It's July 1983 and he has no idea what happened or how he got there.
In this alternate reality, Graeme turns out to be a highly trained police officer who can tackle dangerous criminals and handle weapons. Teamed with the gorgeous, strong-willed Sergeant Emily Braithwaite in New Scotland Yard's elite Special Response and Investigations Unit, Graeme finds himself hot on the trail of a gang of violent criminals that have been targeting jewelry stores across London.
With the blessing of their boss, the gruff but fair George Donaldson, Graeme and Em start putting together clues about the next robbery. At the same time, Graeme's twenty-first century life comes to a head with his alternate existence in the 1980s, leading him to question both who he is and which of his worlds is real. To further complicate matters, he and his partner are being targeted by a hitman seeking revenge.