Super Mario Coloring Book For Kids: A Fun Super Mario Coloring Book For Kids Ages (2-4,5-8,9-12), +40 Illustrations Mario Brothers And High Quality Pi (Paperback)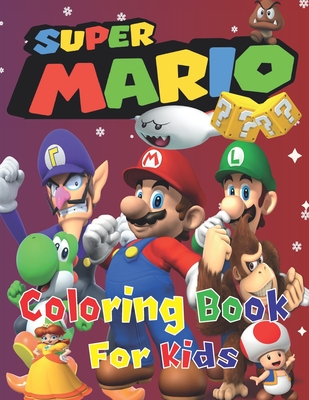 $6.59
This title is likely Out of Print or otherwise unavailable
Description
---
the beautiful coloring book will provide hours and days of fun for Nurses also, The book features amazing designs of Super Mario.
Exclusive illustrations.
his book is a godsend for those who want to unleash their artistic potential.
You will be offered lovely, high-quality illustrations in black and white with a color option for its coloring.
Relaxing coloring book.
We have included new designs that you have not seen anywhere else.
details:
softcover: matte finish.
paper: high-quality pictures
page 80 pages.
size: 8.5 11 inch.
Buy Now & Relax. Scroll to the top of the page and click the Add to Cart button.
♥ We would be happy and highly appreciate it if you leave a review.
And thanks ♥ ♥ ♥ ♥ ♥