Snowstorm in August (Hardcover)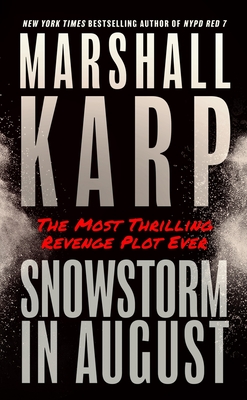 $28.99
This title is likely Out of Print or otherwise unavailable
Description
---
The new novel from Marshall Karp, cocreator and coauthor of the #1 New York Times bestselling series NYPD Red.
Snowstorm in August features a sneak peek at the forthcoming NYPD Red 7.
Imagine Central Park buried under tons of snow. Only it's not snow. It's cocaine.
Four thousand pounds of it. Uncut. Blanketing meadows and treetops. Knocking birds from the sky, dropping carriage horses to the pavement, and cutting a swath of death through the thousands of unsuspecting joggers, cyclists, and picnickers enjoying a summer afternoon in Central Park.
So begins the war between Joaqu n Alboroto, the most powerful drug lord on the planet, and his most hated enemy: the city of New York. But the only NYPD unit trained to go up against this level of terrorism has been disbanded, and the new police commissioner is a bureaucrat, not a wartime commander.
The task falls on the shoulders of former NYPD captain Danny Corcoran. A trusted friend recruits Corcoran to a team of top cops--all retired. Funded by four anonymous billionaires, their mission is to stop Alboroto before his next gift to the city leaves a million New Yorkers blind.