El gran Gatsby. El extraño caso de Benjamin Button (Paperback)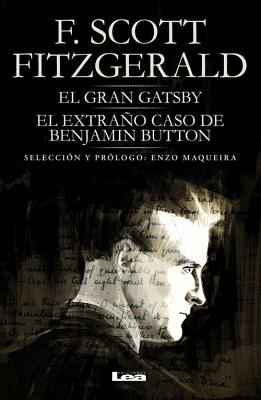 $14.95

On Our Shelves Now - Please call to confirm stock for hot titles
Description
---
Written with extraordinary insight and delicate prose, El gran Gatsby gives us a glimpse into the complexity characterizing North American society at the beginning of the 20th Century. Sophisticated taste, extravagant lifestyles, destructive obsessions, and loneliness are all clearly portrayed through Gatsby and his obsessive quest for a woman out of his reach. This novel and Fitzgerald's short story of a man who starts life in his seventies and gets younger with time are included in this book.

Dueño de una prosa delicada, con pasajes poéticos de extrema belleza estética, Scott Fitzgerald supo narrar como pocos las miserias de las clases acomodadas de la sociedad norteamericana de principios de siglo XX, en tiempos del jazz pero también de la Primera Guerra Mundial. Mezcló, en iguales dosis, la parafernalia afectada de los ricos con el buen gusto y las emociones más profundas, sobre todo el amor, la pasión y la melancolía. El gran Gatsby y El extraño caso de Benjamin Button, sus textos más reconocidos, condensan lo mejor de este autor, un verdadero clásico de la literatura norteamericana, cuya obra exquisita pero contundente persiste a lo largo del tiempo. 
About the Author
---
F. Scott Fitzgerald was an American novelist, playwright, and essayist from the Jazz Golden Era. His other prominent books include This Side of Paradise, The Night Is Soft, and The Crack-Up.