Communication Skills for Leaders: Your Guide to Improving Social Intelligence, and Learning How to Talk to Anyone. Practical Strategies from the World (Paperback)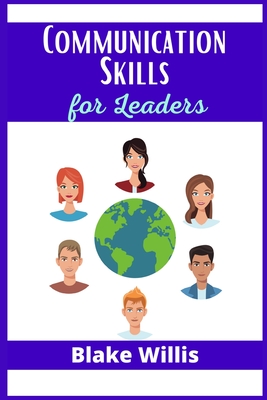 $23.97

Available from our Distributors - Usually arrives in-store in 2-7 days
(This book cannot be returned.)
Description
---
Learn to Be Assertive Through This Excellent Communication Skills Guidebook to Transform Your Personal and Professional Life.
Do you sometimes feel like you are not being heard?
Do you feel like your message is being perceived in the wrong way?
Do you have trouble communicating your ideas clearly?
Climb the ladders of professional success through this step-by-step guide to build better professional relationships and improve your assertiveness. Make your voice heard through developing your leadership skills and learning how to talk to anyone. By mastering the principles described in this guide, stand out among your colleagues and become the great leader you know you can be.
If you feel like you're blending in with the crowd, and you need to improve your personal and professional life, this book will take you on a guided journey to acquire the necessary communication skills in order to be the person you want to be
Despite the fact that other skills also make a great professional, like knowing how to manage your business, or knowing how to be informed about the latest market trends - communication is the key skill in making that knowledge and those skills visible.
Here's what this incredible book will offer you:
- Thorough understanding of what communication is;
- Step-by-step guide to improving your communication skills;
- Tested approach to diction improvement;
- Acknowledging the importance of charisma;
- Full guide to improving social intelligence.;
- And much more
Embark on a journey of self-development, and learn how to acquire the necessary skills to boost your self-confidence. What are you waiting for? Learn to be a better version of yourself today
Scroll up, click on "Buy Now with 1-Click", and Get Your Copy Now