Nico Bloembergen: Master of Light (Springer Biographies) (Hardcover)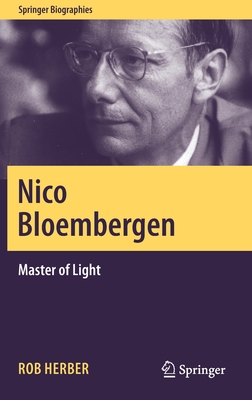 $59.99

Available from our Distributors - Usually arrives in-store in 2-7 days
Description
---
This biography is a personal portrait of one of the best-known Dutch physicists, Nicolaas Bloembergen. Born in 1920 in Dordrecht, Bloembergen studied physics in Utrecht, leaving after World War II for the United States, where he became an American citizen in 1958. At Harvard University, he pioneered nuclear magnetic resonance (NMR, used in chemistry and biology for structure identification; moreover leading to MRI), laser theory and nonlinear optics. In 1978 he was awarded the Lorentz Medal for his contribution to the theory of nonlinear optics (used in fiber optics), and in 1981 he received the Nobel Prize for physics, along with Arthur Schawlow and Kai Siegbahn.
The book is based on numerous conversations with Nicolaas Bloembergen himself, his wife Deli Brink, his family, and colleagues in science. It describes his childhood and study in Bilthoven and Utrecht, the first postwar years at Harvard, the discoveries of masers and lasers, and the award of the Nobel Prize. It also delves into Bloembergen's involvement in American politics, particularly his role in Ronald Reagan's controversial Star Wars program.
About the Author
---
Dr. Rob Herber was Associate Professor at the Academic Medical Center in Amsterdam. Amongst others, he developed both methods and apparatus for atomic absorption spectrometry and an optical pyrometer for this apparatus. He is currently a guest researcher at the Descartes Centre of Utrecht University.