Dark Times (Paperback)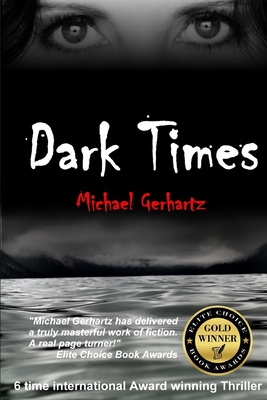 $19.99

Available from our Distributors - Usually arrives in-store in 2-7 days
Description
---
Relieved for no longer being framed as one of the world's most wanted terrorists, Natascha has only one wish - to live a normal life with her former bodyguard Nick and their daughter, but her daily routine as part time Marine Biologist for the London aquarium and secretary for an elite security company takes a lethal turn when she takes part in another scientific expedition.
This time, her discoveries do not only lead her into a flooded mine underneath a century old abbey, but also to a decades old secret the clerics don't want unravelled.
Just when Natascha thinks she is a step ahead of her enemies, she realises that the abbey's secret is only a small piece in a puzzle orchestrated by criminal masterminds - and that her past has caught up with her.
Determined, Nick and his friends from EuroSec follow her trail from London to the Aegean Sea back to Monaco and the Mediterranean Sea. To rescue Natascha, they have to solve the puzzle fast, or dark times will be ahead of them.