The Jesus-Deal Collection: Episodes 1-4 (Compact Disc)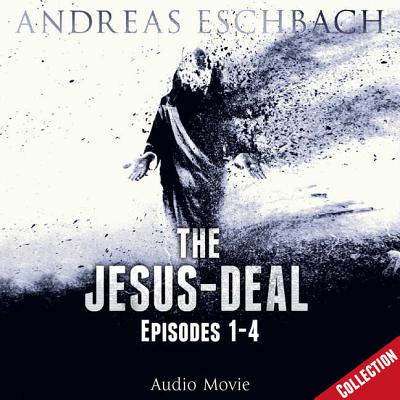 $39.99
This title is likely Out of Print or otherwise unavailable
Description
---
In the sequel to The Jesus-Video, the video has made for some changes and has become both a blessing and a curse for Stephen Foxx and Judith Menez. Meanwhile, a man named Samuel Barron is trying something else entirely. He has perfected time travel and sends his son and three companions two thousand years into the past with the object of bringing Jesus back with them to the present. If they succeed, will the prophesied return of the Son of God be fulfilled? And more importantly, will it initiate the Apocalypse? This collection contains all four episodes of the audio thriller miniseries The Jesus-Deal.
Episode 1: Keeper of the Legacy Even after moving to the US, Stephen Foxx and Judith Menez find themselves pursued by their past and the Jesus video to still be both a blessing and a curse. Meanwhile, the orthodox ascetic Samuel Barron, one of the richest men alive, has his own agenda. After years of planning, Barron intends to send his son Michael and three companions back in time-two thousand years into the past, to be precise.
Episode 2: Ex MachinaMichael Barron and his companions are sent two thousand years into the past with his father's secretly built time machine. Their goal is more than just meeting Jesus of Nazareth, however. Samuel Barron wants them to bring him back to the present to fulfill the prophesied return of the Son of God-and thereby usher in the Apocalypse.
Episode 3: The Last SupperWhile Michael and his companions try to track down Jesus, Judith's brother Yehoshuah is kidnapped by the Mossad. Stephen and Judith have to return to Israel and try to find him. But this isn't a simple kidnapping. All evidence suggests that someone is planning an assault on the Temple Mount in Jerusalem-a guaranteed start to a third world war. The Apocalypse seems to be within reach.
Episode 4: New BeginningsWith the Mossad's help, Stephen and Judith find out more about the terror threat: a passenger aircraft loaded with explosive material is meant to crash into the city. Meanwhile, Michael Barron and his companions reach their goal, personally meeting Jesus Christ. Will their plan to kidnap the Son of God succeed? And can Stephen and the others still prevent the end of the world?