Half Dome (Hardcover)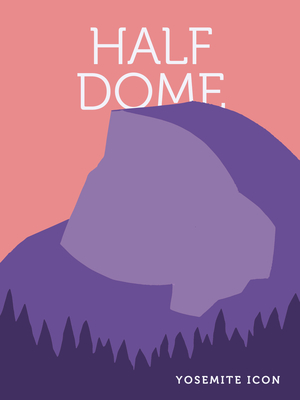 Description
---
Nothing says Yosemite National Park quite like Half Dome.
This debut title of the Yosemite Icon series celebrates the awesome granite marvel that has long delighted outdoor adventurers, nature lovers, and geology buffs alike.
Rising boldly from the floor of Yosemite Valley, Half Dome has a well-earned reputation as a popular hiking destination and a sightseeing bucket-list item. With its distinctive shape that dominates views and stars in millions of photographs, Half Dome is a scenic subject from dawn to dusk, year 'round. And while its smooth shoulders and sheer face may seem impassive, Half Dome is a dynamic feature, shifting with the light, humming with plant and animal life, and brimming with tales of ancient glaciers, eons of erosion, and millennia of human history.
Each slim yet elegant title in the Yosemite Icon series gathers stunning photos and insider information to tell the story of one of the park's celebrated landscape elements. Replete with natural and human history, these books are equally enjoyable both at home and on trails: Pop them in your backpack as on-the-go guides or peruse them from your couch to remember your favorite features between visits.
Featuring:
All about the rock, or What happened to the other half?
Connecting with your favorite monolith
The best spots for capturing the view
Taking care while you're there
Fascinating facts and insider tips
About the Author
---
Yosemite Conservancy inspires people to support projects and programs that preserve Yosemite and enrich the visitor experience for all.