Iggy Horse (Paperback)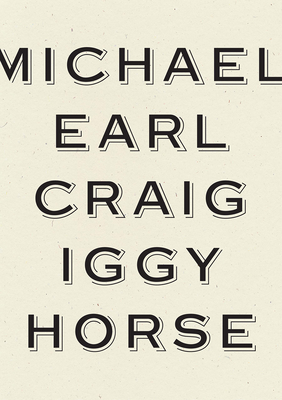 Description
---
New collection from Michael Earl Craig, farrier and former poet laureate of Montana.
In Michael Earl Craig's sixth book, poems resonate with an inscrutable logic that feels excitedly otherworldly and unsettlingly familiar. Whether he be writing about the cadaver that Hans Holbein the Younger used as a model, Montana as the "Italy of God," or the milking rituals in Kelly Reichardt's First Cow, IGGY HORSE is a book that articulates the sadness and strangeness of American life with the poetic observations of true satire.
"Quite possibly the funniest poet writing today, Craig's unadorned poetry tends toward the deadpan and the offbeat, with an almost David Lynch-like sense of the uncanny..."--The Believer
Poetry.
About the Author
---
Michael Earl Craig is from Dayton, Ohio, home of the gas mask and the mood ring. He is the author of Woods and Clouds Interchangeable (Wave Books, 2019), Talkativeness (Wave Books, 2014), Thin Kimono (Wave Books, 2010), Yes, Master (Fence Books, 2006), Can You Relax in My House, (Fence Books, 2002), and the chapbook Jombang Jet (Factory Hollow Press, 2012). He lives in the Shields Valley, near Livingston, Montana, where he runs a full-time farrier practice. He was the 2015-2017 Poet Laureate of Montana.