Copy (Paperback)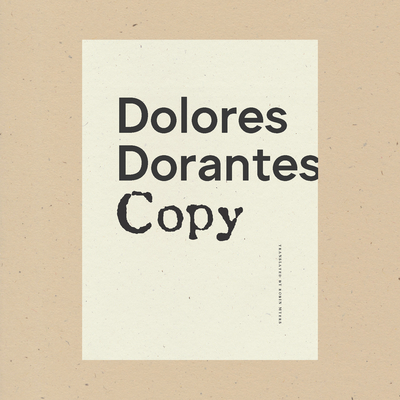 $18.00

Available from our Distributors - Usually arrives in-store in 2-7 days
Description
---
"Without the copying process," the poet Dolores Dorantes has said, "there would be no life, no reality." Through deconstructed dictionary entries and powerfully syncopated, recursive texts, COPY is a prose poem sequence that insinuates an experience of violent removal: a person's disappearance from a country, from normal life, and forcible reintegration into a new social and existential configuration. This displaced, dispossessed voice explores what it means to be extracted, subtracted, abstracted out of being--and returned into it. Meditative, urgent, and alive, COPY asserts itself as an invocation, both intensely personal and insistently communal, of the right to refuge, and it enacts a powerful homage to the human capacity for creation and metamorphosis. In this way, this book points to the wound of being extricated, serving as both a suture and a salve.
Poetry. Latinx Studies.
About the Author
---
Dolores Dorantes is an Acharya in the Buddhist tradition, a journalist, writer, therapist, poet, performer, and sacred animal. She is a Mexican born in the mountains of Veracruz in 1973 but raised in Ciudad Juarez. Recent books translated into English are The River, a collaboration with the artist Zoe Leonard, and Style. Her socio-cultural writings and political-social reflections, along with the majority of her books, are part of the commons at www.doloresdorantes.blogspot.com. She believes in a United Latin America. Robin Myers is a translator and poet. She writes a monthly column for Palette Poetry and lives in Mexico City.