Lost Civil War: The Disappearing Legacy of Americas Greatest Conflict (Hardcover)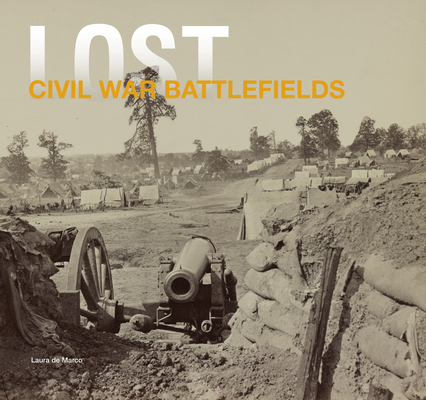 Description
---
A unique visual guide to America's war between the states, told through those sites swept aside by development or decay

Take a journey through lost civil war battlefields in this photographic guide to the many historic sites that have been destroyed or become overgrown over the centuries. A companion title to the 150,000-copy-selling Civil War Battlefields Then and Now, this is a unique collection of lost Civil War heritage that features a wide range of sites, arranged thematically and illustrated with original photographs throughout.

Featured locations include:
Encampments: Over-wintering camps and winter quarters were widely photographed.
Historic buildings: Many of the original buildings were destroyed and have been rebuilt. These include the McLean House in Appomattox and the Ford Theatre in Washington DC, with many others completely destroyed.
Prisons: Those featured included Libby Prison, which was dismantled and the bricks shipped to Chicago
for the Exhibition; Andersonville Prison and Capitol Prison in Washington DC, and Castle Pinckney in Charleston Harbor.
Cycloramas: There was such an interest in seeing re-enactments of the Civil War that many cycloramas were built especially to show re-runs of Gettysburg.

Including such curiosities as a list of the longest-living Civil War veterans, the guide also features an up-to-date survey of Confederate statues and memorials and their complicated and often controversial legacy in the 21st century.
About the Author
---
Laura de Marco spent her childhood visiting Civil War battlefields, memorials, museums and monuments with her family. Now, with three successful books behind her - Lost Cleveland, Cleveland Then and Now, Mark Twain's America Then and Now - the former Cleveland Plain Dealer journalist gets the chance to write about a subject she's been absorbing since all those journeys.