The Jew of Malta (Arden Early Modern Drama) (Paperback)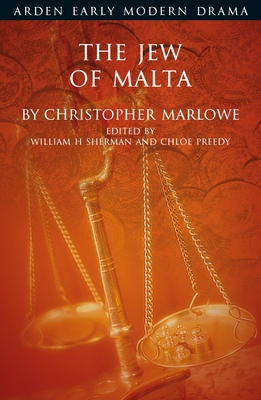 $19.75
Coming Soon - Available for Pre-Order Now - Please check release date!
Description
---
The Jew of Malta, written around 1590, can present a challenge for modern audiences. Hugely popular in its day, the play swings wildly and rapidly in genre, from pointed satire, to bloody revenge tragedy, to melodrmatic intrigue, to dark farce and grotesque comedy. Although set in the Mediterranean island of Malta, the play evokes contemporary Elizabethan social tensions, especially the highly charged issue of London's much-resented community of resident merchant foreigners. Barabas, the enormously wealthy Jew of the play's title, appears initially victimized by Malta's Christian Governor, who quotes scripture to support the demand that Jews cede their wealth to pay Malta's tribute to the Turks. When he protests, Barabas is deprived of his wealth, his means of livelihood, and his house, which is converted to a nunnery. In response to this hypocritical extortion, Barabas launches a horrific (and sometimes hilarious) course of violence that goes well beyond revenge, using murderous tactics that include everything from deadly soup to poisoned flowers. The play's sometimes complex treatment of anti-Semitism and its relationship to Shakespeare's Merchant of Venice remain matters of continuing scholarly reflection.
About the Author
---
Christopher Marlowe (1564-93) was an English playwright and poet, who through his establishment of blank verse as a medium for drama did much to free the Elizabethan theatre from the constraints of the medieval and Tudor dramatic tradition. His first play Tamburlaine the Great, was performed that same year, probably by the Admiral's Men with Edward Alleyn in the lead. Marlowe's most famous play, The Tragical History of Doctor Faustus, based on the medieval German legend of the scholar who sold his soul to the devil, was probably written and produced by 1590, although it was not published until 1604. Marlowe was killed in a London tavern in May 1593. Although Marlowe's writing career lasted for only six years, his four major plays make him easily the most important predecessor of Shakespeare. Chloe Kathleen Preedy is a Senior Lecturer in Shakespeare and Renaissance Literature at the University of Exeter, UK. She is the author of Marlowe's Literary Scepticism: Politic Religion and Post-Reformation Polemic (2013), which won the Roma Gill Prize 2015, and sits on the editorial board for the journal Marlowe Studies. She is a principal investigator for the AHRC-funded project Atmospheric Theatre: Open-Air Performance and the Environment (2018-21) and her related monograph, Theatres of the Air: Representing Aerial Environments on the Early Modern Stage, 1576-1609, is forthcoming with Oxford University Press.William H. Sherman is Director of the Warburg Institute and Professor of Cultural History in the University of London's School of Advanced Study, UK. He was founding director of the Centre for Renaissance & Early Modern Studies (CREMS) at the University of York, UK and of the V&A Research Institute (VARI) at the Victoria and Albert Museum, UK. His work on the history of books and readers includes John Dee: The Politics of Reading and Writing in the English Renaissance (1995) and Used Books: Marking Readers in Renaissance England (2008). He has edited plays by Shakespeare and his contemporaries and books about them, including 'The Tempest' and its Travels (co-edited with Peter Hulme, 2000), and served as Associate Editor of Shakespeare Quarterly for more than a decade.