The Eye of the Beholder (Hardcover)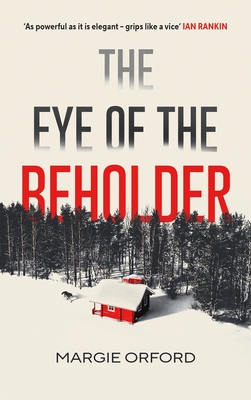 $29.99

Available from our Distributors - Usually arrives in-store in 2-7 days
Description
---
Cora
carries secrets her daughter can't know.
Freya
is frightened by what her mother leaves unsaid. Angel
will only bury the past if it means putting her abusers into the ground. Angel
is working in a wolf sanctuary in Canada when an abandoned dog is
brought in - a dog she knows. The dog's owner is missing, but has he
been caught out in a blizzard or has something more sinister caught up with
him?
Cora
is running from a dangerous man. Attempting to bury her emotions (fear and
anguish) in her art has brought her controversy all her career, but the truth
behind her paintings could expose more than a model. Freya
is close with her mother but trying to build a life of her own. While searching
for answers, she has her own reasons for trying to unearth her mother's
history.
One
act of violence sets the three women on a collision course, each desperate to
find the truth. In a nail-biting thriller set between the scorched red soil of
South Africa, the pitiless snowfields of Canada and the chilly lochsides of
western Scotland, each woman must contend with the spectres of male violence,
sexual abuse and the choices we each make to keep our souls.
About the Author
---
Margie Orford is an award-winning journalist who has been dubbed the Queen of South African Crime Fiction. Her Clare Hart crime novels have been translated into ten languages and are being developed into a television series. She was born in London and grew up in Namibia. A Fulbright Scholar, she was educated in South Africa and the United States, has a doctorate in creative writing from the University of East Anglia and is an honorary fellow of St Hugh's College, Oxford. She is president Emerita of PEN South Africa and was the patron of Rape Crisis Cape Town while she lived in South Africa. She now lives in London. @MargieOrford