Manipulation: Get to Learn About the Ways on How to Influence Human Behavior. (Paperback)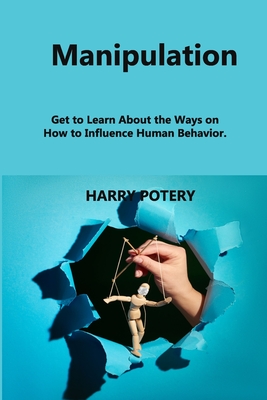 $29.95
This title is likely Out of Print or otherwise unavailable
Description
---
l Can you persuade people to conform to your ideas and beliefs? l Are you in a position to control your body as far as conversation is concerned? Can you read people's body language and interpret what they are communicating? l Can you get a yes from someone when you pitch an idea or ask a question? l Can you avoid social pressure, or can you motivate yourself out of it in case you fall, victim? l Just in case your answer to any of these questions is yes. There is a probability that you have developed either one, some, or even all of the traits of an excellent dealer influencing human behavior. l The book The Art of manipulation enables you to persuade individuals to accept certain concepts and ideas you provide. Sometimes it is not the big idea, but how it is communicated could double the impact the idea initially carried. This helps you not only in a friendly way but also and your chances of getting a yes from influential people. l Social pressure, on the other hand, can significantly impact how humans behave; in some instances, it could be negative or positive. These influences could affect an individual's decision throughout their lives, or if it is realized earlier, it could be for a short while. If the person is beyond repair, they could be rehabilitated.
In the book, you will find:
✓ How to Defend Yourself from People
✓ Skills to Develop for Excellent Verbal and Non-Verbal Communication
✓ How Your Gestures and Posture Affect the People Around You
✓ The Techniques of Persuasion That You Can Use in Your Daily Life
✓ And So Much More...
This book instead gives you the correct and necessary information on how to deal with someone who cannot be avoided and how to keep them at a safe distance and not allow them to cross borders.
Even if you've always been shy and reserved, you'll be able to influence others and stop anyone from manipulating you
If you want to transform your life, discover the secrets of the human mind, and influence it, you must follow the guides and practical advice you will find in this book.
What are you waiting for?
Swipe up to click BUY NOW and start harnessing the Power of Manipulation and Dark Psychology