Tree Diversity and Carbon Stock (Large Print / Paperback)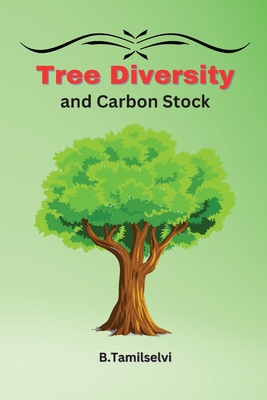 $47.00
This title is likely Out of Print or otherwise unavailable
Description
---
Tree Diversity and Carbon Stock, written by B. Tamilselvi, is a book that investigates the relationship between
tree species diversity and carbon stocking potential in the Javadhu Hills region of the Southern Eastern Ghats
in Peninsular India. The book presents research findings on the short-term changes in carbon stocking potential
resulting from changes in tree species diversity in the region.
The Javadhu Hills region is known for its unique forest ecosystem, which supports a high diversity of tree species.
The book explores how this diversity affects the carbon stocking potential of the trees in the area.
The author examines the impact of human activities such as deforestation and forest fragmentation on the tree
species diversity and carbon storage in the region.
The book also looks at the role of community-based forest management in maintaining tree species diversity and
promoting carbon storage in the region. The author provides recommendations for sustainable forest management
practices that can help maintain tree diversity and maximize carbon stocking potential in the area.
Overall, Tree Diversity and Carbon Stock is a valuable resource for researchers, policymakers, and anyone interested
in understanding the relationship between tree diversity and carbon storage in forest ecosystems. The book highlights
the importance of preserving tree species diversity as a means of mitigating climate change and promoting sustainable
forest management.