The Hard Crowd: Essays 2000-2020 (Compact Disc)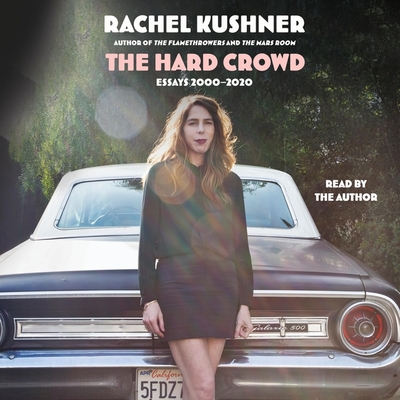 $34.99
This title is likely Out of Print or otherwise unavailable
Description
---
From celebrated writer Rachel Kushner comes a career-spanning collection of spectacular essays encompassing politics, culture, and art.
Since her debut more than a decade ago, Rachel Kushner has firmly established herself as not only one of our finest fiction writers, but one of our most incisive essayists--each of her pieces is singular, brilliant, and itself a literary event. Now, in The Hard Crowd, Kushner gathers a selection of her writing over the course of the last twenty years that not only illuminates the themes that underpin her fiction, but addresses the most pressing political, artistic, and cultural issues of our times.
In nineteen razor-sharp essays, The Hard Crowd spans literary journalism, memoir, cultural criticism, and writing about art and literature, including pieces on politics, social justice, and her personal relationships, as well as on Jeff Koons, Denis Johnson, and Marguerite Duras. Kushner takes us on a journey through a Palestinian refugee camp in East Jerusalem, the world of truckers, and the music scene of her hometown of San Francisco. Her stories are electric, incisive, and wry, and provide us the opportunity to witness the evolution and range of one of our most dazzling and fearless writers.