The Trouble with Taiwan: History, the United States and a Rising China (Asian Arguments) (Paperback)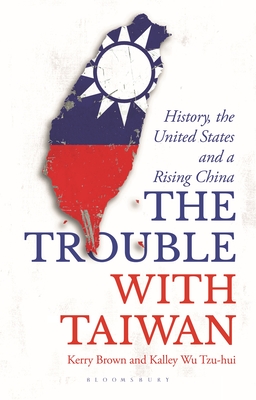 $17.95
This title is likely Out of Print or otherwise unavailable
Description
---
Taiwan is one of the great paradoxes of the international order. A place with its own flag, currency, government and military, but which most of the world does not recognise as a sovereign country. An island that China regards as a 'rebellious province', but which has managed to survive defiantly for decades. Now with its neighbour China a major power on the world stage and ally United States looking increasingly inward, Taiwan's position has never been more precarious.
Kerry Brown and Kalley Wu Tzu-hui reveal how the island's shifting fortunes have been shaped by centuries of conquest and by a cast of dynamic characters, by Cold War intrigue and the rise of its neighbour as a global power, explaining how this tiny island, caught between the agendas of two superpowers, is attempting to find its place in a rapidly changing world order. The Trouble with Taiwan relates the story of a fascinating nation and culture, and how its disputed status speaks to a wider, global story about Chinese control and waning US influence.
About the Author
---
Kerry Brown is Professor of Chinese studies and Director of the Lau China Institute, at King's College, London. Prior to this he spent seven years working for the British Foreign and Commonwealth Office, including as First Secretary at the British Embassy in Beijing. His previous books include CEO China: The Rise of Xi Jinping (2016) and China and the New Maoists (with Simone van Nieuwenhuizen, Zed 2016). Kalley Wu Tzu Hui is a researcher and international financial consultant specializing in China. She has worked for over a decade in finance and international trade in Taiwan, the UK and Australia. She is a native of Taiwan.