The Mind Manual (Paperback)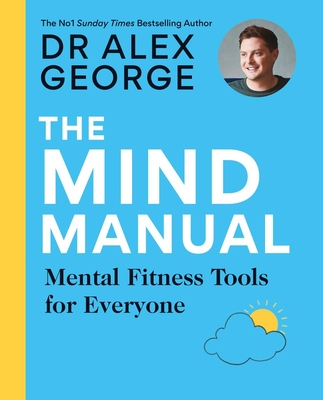 Description
---
The ultimate handbook for everyday health

WHAT CAN YOU CHANGE TODAY, AND NOT PUT OFF UNTIL TOMORROW?

Dr Alex is on a mission to empower us to make our own health choices, take positive control and feel equipped and inspired to make those small changes today that energise and future-proof for life.

"Health and happiness come from the cumulative effects of many small and positive daily changes to our lifestyle. It's about building sustainable and healthy habits - taking small and purposeful steps to a healthy future. By the end of the book I hope my readers have developed their own 'bespoke health toolkit' to be used across every aspect of their lives, and to make long-lasting and meaningful change."

What you do consistently has a direct impact on your day-to-day health, your immune system, your mental health, your metabolism, your bone density, your heart health, your blood pressure, your energy levels and how you fight disease generally. Your lifestyle is often your body's biggest support system and the more robust you can make that, the more you can rely on it to get you through. Think of it like your life insurance policy.

With detailed sections dedicated to informing us on how our mental health can impact our physical health, and what we can change in our day-to-day lifestyle choices to combat this, The Mind Manual is a must have toolkit for anyone looking to take their first steps towards a brighter, healthier and happier future.
About the Author
---
Dr Alex George is an A&E and TV doctor. He has been working in A&E as an emergency doctor throughout the COVID-19 pandemic and has become a well-known and respected figure amongst healthcare professionals in the UK, bringing the nation accessible and reassuring advice directly from the frontline.

Alex is on a mission to make mental health education compulsory in schools, and has become prolific throughout the UK in his campaigning with charities such as YoungMinds, Anna Freud Centre & Mind, with a goal to ensure mental health sits alongside the likes of Maths and English on the curriculum. Alex has now been appointed by the Prime Minister as Youth Mental Health Ambassador to the government.

Alex is a resident presenter on ITV's Lorraine, has presented for Watchdog and also appeared on Celebrity Masterchef. Alex is also a fully qualified Level 3 PT.

Instagram.com/dralexgeorge
Twitter.com/dralexgeorge
YouTube.com/dralexgeorge
TikTok @dralexgeorge