High Line Scavenger Hunt (Brave & Brilliant #7) (Paperback)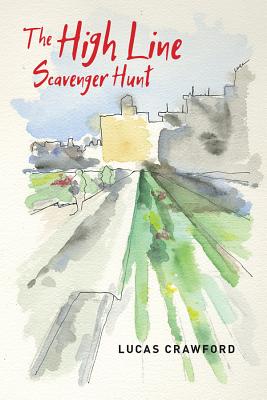 Description
---
Imagine: a public park that floats above the city, slicing the urban grey with its narrow green body. It winds its way through Manhattan, from the Meatpacking District to Chelsea to the Rail Yards. It is the beneficiary of millionaires, politicians, and citizens, who rescued it from demolition. Every tour book points here. Cities around the world clamor to reclaim their own abandoned train tracks as parks, inspired by this success. This is High Line Park.
Imagine: the Meatpacking District, 1989. Affordable apartments in Chelsea. Queer and racialized youth vogue, using piers as their runways. A transsexual community bands together. The fight for AIDS awareness takes hold. After sunsink, punks and urban adventurers hoist themselves onto the abandoned train tracks, where seeds dropped from loose locomotive doors have bloomed into an elsewhere-landscape, commemorating dead commerce. This was the High Line.
The High Line Scavenger Hunt is a poetic search for the ruins and relics of this fraught space that straddles violent gentrification and erased histories. This is a scavenger hunt, but the list of items is written in invisible ink. Lucas Crawford leans in to the tensions between the revitalized High Line Park and the queer histories of the High Line neighborhood, braiding transgender history, autobiographical reflection, and architectural speculation into a commentary on the histories now lost to gentrification.