On the Shoulder of a Giant Big Book: English Edition (Paperback)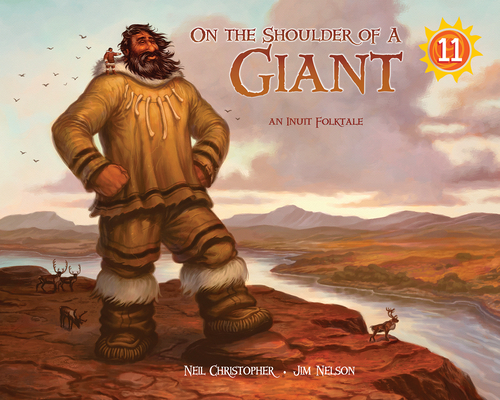 $23.95
This title is likely Out of Print or otherwise unavailable
Description
---
This pan-Arctic Inuit legend, which tells the story of a friendly giant, is lightheartedly retold, featuring sweeping illustrations.
Inukpak was big, even for a giant. He loved to walk across the tundra, striding over the widest rivers and wading through the deepest lakes. He could walk across the Arctic in just a few days.
But being so big, and travelling so far, Inukpak was often alone. Until one day when he came across a little hunter on the tundra. Thinking that the hunter was a little boy alone on the land, Inukpak decided to adopt him. And so, from the shoulder of one of the biggest giants to ever roam the Arctic, this hunter experiences the world from Inukpak's perspective.