Wonderful Weddings and Deadly Divorces (Paperback)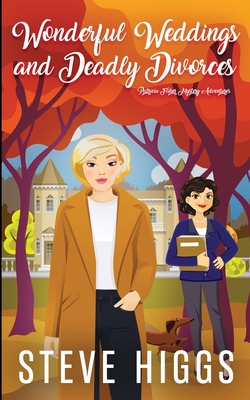 $18.99

Available from our Distributors - Usually arrives in-store in 2-7 days
Description
---
In the book fans have all been waiting for, Patricia will finally settle her divorce from cheating rat of a husband, Charlie. But will it go her way? Charlie has a crack team of lawyers on his side, all eager to get their hands on the enormous wealth Patricia has amassed. Patricia's been too busy staying alive to organise her own team so all she has is her ruthless cunning.
Will that be enough?
However, as the divorce meeting looms, Patricia calls in some favours to arrange a wedding for on-board friends, Lieutenants Bhukari and Baker. Did she 'accidentally' arrange for it to be at the same venue on the same day as arch-rival Angelica Howard-Box holds the wedding of the year for her son?
Oops.
The fur will fly but before it can, Patricia and team uncover something sinister afoot and to save the day, they might just have to save themselves ... and Angelica.
Solving mysteries can be murder.
Get ready for another rip-roaring adventure because no one attracts trouble like Patricia Fisher NB. This book also contains the novella Rehearsal Dinner Revenge which should be read as an introduction to the main story.