Murder is an Artform (Paperback)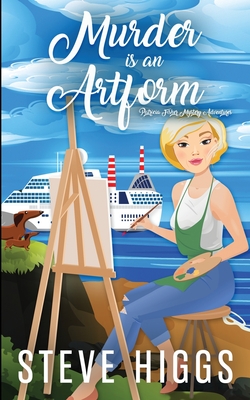 $17.99

Available from our Distributors - Usually arrives in-store in 2-7 days
Description
---
When a famous artist boards the Aurelia, no one expects his work to be interrupted by a death, especially when the victim is the artist's muse who seemed vibrant and full of life just hours before. The official verdict is suicide, but that doesn't sit well with our famous sleuth and all too soon she is poking her nose where someone doesn't want it.
None too surprisingly, it's not long before the verdict is brought into question - and the team find a ruthless killer clever enough to disguise their crime. Clever, but not clever enough.
The evidence is compelling. But is it real?
Presented with a killer, Patricia suspects someone else, but as she clashes with everyone on board, is she right or wrong? Is she leading herself astray? Or is she the only one with the brain to figure this out?
With the ship just a few hours from Southampton, she's running out of time to convince everyone, including herself, that it's the wrong person in custody. But how far will Patricia go to make sure the right person goes to jail?