Rocking Chair, Rocking Chair: A Bedtime Rhyme for Mindfulness, Imagination, and Family Bonding (Ages 0 - 3) (Paperback)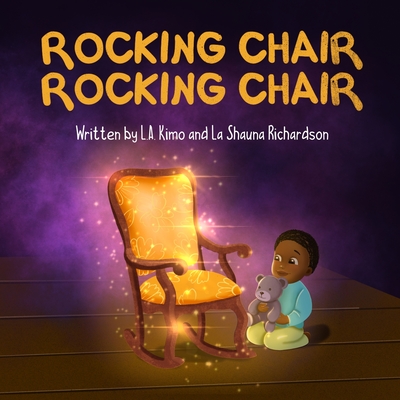 $12.99

Available from our Distributors - Usually arrives in-store in 2-7 days
Description
---
Rocking Chair, Rocking Chair is a heartwarming children's book that says "I love you" and "dream big" at the same time. It's perfect before bed and whenever your little one needs a snuggle
Celebrate the bond between child and parent in those precious moments between waking and sleeping. With colorful pictures, dreamy rhymes, and a rhythm that rocks back and forth, this book will pull at your heartstrings and turn every bedtime into lifelong memories.
"Rocking chair, rocking chair, comfy seat. Is there magic in you?
Not only do you put me to sleep, but sometimes mommy and daddy, too."
Co-authors L.A. Kimo and La Shauna Richardson believe in using poetry and beautiful illustrations to help families connect with the joy and wonder in every moment of childhood and reaffirm to every child that they belong. This touching book showcases the values of mindfulness and grounding in the place and time you're in, teaching children to associate comfort and warmth with spending time with family.
This Book Is Great For
New parents seeking a bedtime ritual that allows them to bond with their child
Guardians who want kids to grow up exploring their imagination
Mothers and fathers who want their child to develop a sense of connection with creativity
Grandparents who want their grandkids to share special memories with them
Why Your Kids Will Love Rocking Chair, Rocking Chair
Stimulates Imagination
Repeating rhythms are soothing
Encourages an active mind
Special moments with their caregiver
Make Bonding and Learning More Enjoyable
Reading aloud not only teaches children to fall in love with words. It also strengthens their bonding time with parents, and access to vocabulary that allows them to express themselves.
Click "Add to Cart" today