Mujer de Color(es) (Paperback)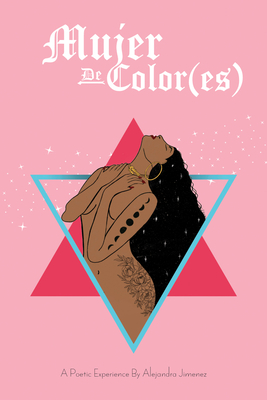 $24.99
This title is likely Out of Print or otherwise unavailable
Description
---
Concocted into a short collection of poems, lyrical essays, prayers, and portraits, Mujer de Color(es): A Poetic Experience is— an ode to imperfections, an ode to the divinity within the mundane, an ode to our metamorphic culturas, an ode to the reverberant voices of brown women and femmes.

It is the act of looking at your fears straight in the face and honoring them for trying to protect you but surrendering them to achieve growth. It is a reclamation of our feminine strengths: nurturing, resilience, sexuality, creativity, spirituality, and so many more. It is one path, of a billion, towards healing one person and, through it, the collective feminine consciousness; Y, esto es solo el principio.
About the Author
---
Alejandra Jimenez, aka Aleja, is a self-identifying queer chicanx poeta. Aleja is the first of five children born to her Mexican immigrant parents, from Zacatecas and Jalisco, Mexico. She grew up in Santa Ana, California, and later in the Inland Empire, epicenters of Latinx communities. Aleja frequently visited her parents' native country of Mexico, which highly influenced her desire to become the representation of her people, her culture, as well as herself, which she did not see growing up.