The Story of a Contrary, Contumacious Cat (Paperback)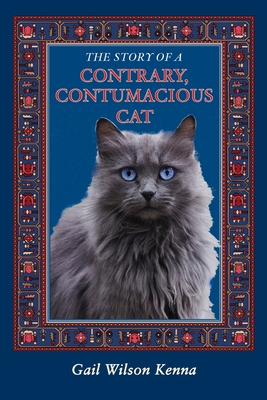 $13.00

Available from our Distributors - Usually arrives in-store in 2-7 days
Description
---
What happens when GRRR, a contrary, contumacious cat keeps pooping on a Persian rug in a military household? The man of the house, Army Major Wiley, loves dogs but does not like cats. He threatens to make GRRR, "dust in the wind."
How does this domestic problem get resolved? Unlikely help comes from an assertive female roofing contractor devoted to the SPCA. Miss Strum reaches a compromise with the female Mayor in the family. This cat-loving Army officer, the parent of two children, is willing to seek outside help. She asks her young daughter, Wren, to assist Diana Hunt, an SPCA animal communicator. Diana helps Wren understand a cat's territorial behavior and its language. Together, adult and child, make a change to Wren's room and give GRRR a catbird seat in the window. Diana and Wren also engage in a game to give the little gray female Persian a new name.
Written with humor and realism, this book for children and adults deals with the stress of moving, which often affects military and civilian families, as well as their pets. The Story of a Contrary, Contumacious Cat has enchanting, original artwork, and a glossary of 30 words, playfully defined for readers of all ages.