A Christmas Gift for Little One (Welcome Little One Baby Gift Collection) (Hardcover)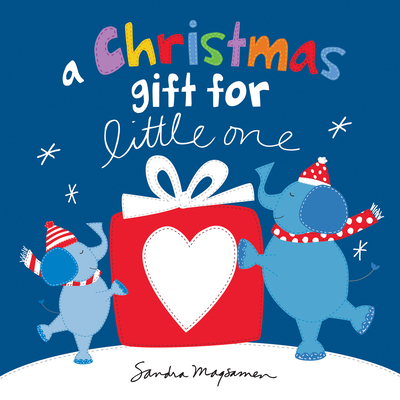 Description
---
Wrap your child in love, wonder, and Christmas magic in this sweet holiday picture book for kids!
What do YOU wish for this Christmas? From USA Today bestselling author Sandra Magsamen comes a heartfelt message of love and holiday spirit, sharing the important reminder that the best Christmas gifts are those we feel with the heart. Filled with lively illustrations, gentle rhyming text, and plenty of holiday sparkle, this beloved children's book is the perfect way to celebrate the most magical time of the year.
The perfect Christmas gift for ages 3-7, holiday stocking stuffer for kids, or heartfelt read-aloud for simply expressing the love you have for the children in your life!
Christmas is a time of wonder, where wishes do come true.
Little one, I have so many wishes I want to wish for you.
About the Author
---
Sandra Magsamen is a world-renowned artist, author, and designer whose products and ideas have touched millions of lives. Her books and stories are a heartfelt reminder that it's the people and moments in our lives that make life so wonderful!