Quarterly Essay 80: The High Road: What Australia Can Learn from New Zealand (MP3 CD)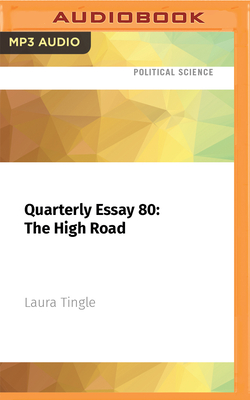 $19.99
This title is likely Out of Print or otherwise unavailable
Description
---
Australia and New Zealand are often considered close cousins. But why, despite being so close, do we know so little about each other? And is there such a thing as national character?
In this wise and illuminating essay, Laura Tingle looks at leadership, economics, history and more. Competitiveness has marked our relationship from its earliest days. In the past half-century, both countries have remade themselves amid shifting economic fortunes. New Zealand has been held up as a model for everything from tax reform to the conduct of politics to the response to COVID-19. Tingle considers everything from Morrison and Ardern as national leaders to the different ways each country has dealt with its colonial legacy. What could Australia learn from New Zealand? And New Zealand from Australia?
This is a perceptive, often amusing introduction to two countries alike in some ways, but quite different in others.