Skeptics in the Pub: Cholera (Paperback)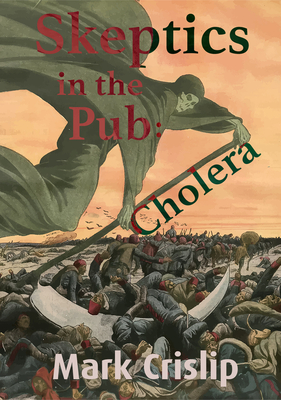 $14.99

Coming Soon - Available for Pre-Order Now - Please check release date!
Description
---
Mark Crislip's alternative history novel explores what the present day might look like if the purveyors of patent medicines had managed to suppress the germ theory. Conflicting models of disease and cure, ranging from balancing humors to homeopathy, form the basis of powerful guilds that control public discourse and stifle discovery. Cholera breaks out in 2017 Portland, Oregon, and all of the medical guilds rush to own a piece of the cure. But an unlikely team of skeptics have heard rumors from Europe that disease is caused by animalcules invisible to the naked eye. With a smuggled microscope and a gradually evolving hypothesis, the skeptics take histories, sample, and examine whatever they can. When the guild leaders find out, the skeptics must race against time and the vagaries of the cholera bacillus itself to keep the outbreak from decimating the city.


About the Author
---
Mark Crislip has been a practicing Infectious Disease specialist since 1990. Well known for his blogs, podcasts, and books, he is an expert on all things microbial as well as an outspoken skeptic of alternative medicine. His exposé of alternative scams, QuackCast, won the best Health/Fitness podcast award 3 years in a row. He is the author of 5 books (and counting) in the Puswhisperer series of clinical case histories, and of Flies in the Ointment: Essays on Supplements, Complementary and Alternative Medicine (SCAM).