A Blessing for Spring's Child (Hardcover)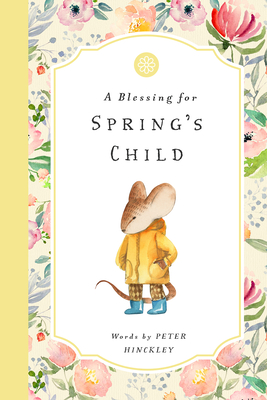 Description
---
In this beautiful picture book, lyrical poetry pronounces a loving blessing upon Spring's Child.
Spring's Child is as adventurous as the March wind, sweet as the April blossom, and welcome as the warm rain. Adorable watercolor paintings of flowering woods and playful animals beautifully accompany the book's heartfelt blessings and promises.
Dearest child of spring, may the promise of your season always live within you.
May each day bring the hope of the early crocus, the delight of the waking tulip, and the sunshine of the smiling daffodil. May the spring wind be ever at your back, the sun warm upon your face, and the grass soft beneath your feet.
For you, child of spring, are all that is good, all that is bright, all that is beautiful in this verdant time of year. And that makes you special, indeed.
A sweet, moving tribute to children born during the spring months, A Blessing for Spring's Child is a beautiful baby shower or birthday treasure for young children.