Horace Kephart: Writings (Appalachian Echoes Non-Fiction) (Paperback)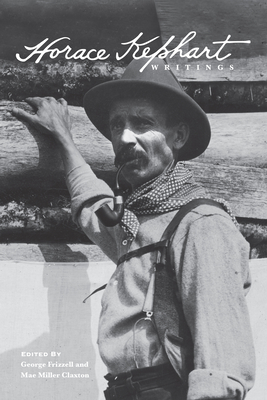 $45.00
This title is likely Out of Print or otherwise unavailable
Description
---
Best known for Our Southern Highlanders (1913) and Camping and Woodcraft (1916), Horace Kephart's keen interest in exploring and documenting the great outdoors would lead him not only to settle in Bryson City, North Carolina, but also to become the most significant writer about the Great Smoky Mountains in the early twentieth century.

Edited by Mae Miller Claxton and George Frizzell, Horace Kephart: Writings extends past Kephart's two well-read works of the early 1900s and dives into his correspondence with friends across the globe, articles and columns in national magazines, unpublished manuscripts, journal entries, and fiction in order to shed some deserved light on Kephart's classic image as a storyteller and practical guide to the Smokies. The book is divided into thematic subsections that call attention to the variety in Kephart's writings, its nine chapters featuring Kephart's works on camping and woodcraft, guns, southern Appalachian culture, fiction, the Cherokee, scouting, and the park and Appalachian trail. Each chapter is accompanied by an introductory essay by a notable Appalachian scholar providing context and background to the included works.

Written for scholars interested in Appalachian culture and history, followers of the modern outdoor movement, students enamored of the Great Smoky Mountains, and general readers alike, Horace Kephart: Writings gathers a plethora of little-known and rarely seen material that illustrates the diversity and richness found in Kephart's work.
About the Author
---
MAE MILLER CLAXTON is professor of English at Western Carolina University. She is the author of Conversations with Ron Rash and Conversations with Dorothy Allison, and was contributing editor to the Heath Anthology of American Literature, sixth edition. Her articles have appeared in Mississippi Quarterly, South Atlantic Review, and Southern Quarterly.
GEORGE FRIZZELL was the university archivist at Western Carolina University for twenty-seven years. He is a recognized expert in the fields of Cherokee studies and Appalachian history.
Praise For…
---
"This book gave me a whole new perspective on Horace Kephart, who was, indeed, a very significant figure in regional life and also had considerable national impact."—George Brosi, coeditor of Appalachian Gateway: An Anthology of Contemporary Stories and Poetry