Fire in the Belly: The Life and Times of David Wojnarowicz (Paperback)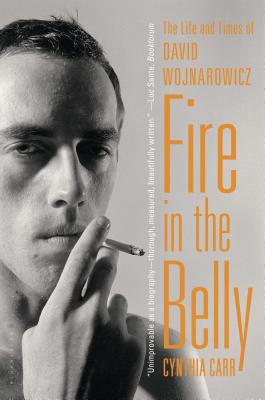 $25.00
This title is likely Out of Print or otherwise unavailable
Description
---
David Wojnarowicz was an abused child, a teen runaway who barely finished high school, but he emerged as one of the most important voices of his generation. He found his tribe in New York's East Village, a neighborhood noted in the 1970s and '80s for drugs, blight, and a burgeoning art scene. His creativity spilled out in paintings, photographs, films, texts, installations, and in his life and its recounting-creating a sort of mythos around himself. His circle of East Village artists moved into the national spotlight just as the AIDS plague began its devastating advance, and as right-wing culture warriors reared their heads. As Wojnarowicz's reputation as an artist grew, so did his reputation as an agitator-because he dealt so openly with his homosexuality, so angrily with his circumstances as a Person With AIDS, and so fiercely with his would-be censors.

Fire in the Belly is the untold story of a polarizing figure at a pivotal moment in American culture-and one of the most highly acclaimed biographies of the year.
About the Author
---
Cynthia Carr was a columnist and arts reporter for the Village Voice from 1984 to 2003. Writing under the byline C. Carr, she specialized in experimental and cutting-edge art, especially performance art. Some of these pieces are now collected in On Edge: Performance at the End of the Twentieth Century. She is also the author of Our Town: A Heartland Lynching, a Haunted Town, and the Hidden History of White America. Her work has appeared in the New York Times, Artforum, Bookforum, Modern Painters, the Drama Review, and other publications. She was awarded a Guggenheim Fellowship in 2007. Carr lives in New York.