Kilmeny of the Orchard (Hardcover)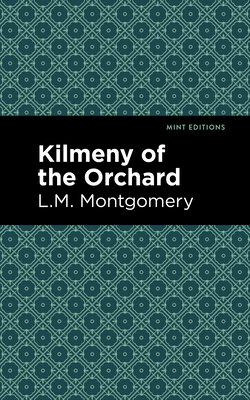 $10.99

Available from our Distributors - Usually arrives in-store in 2-7 days
Description
---
A single young man is visiting Prince Edward Island on a teaching assignment, and becomes captivated by a sweet, endearing mute woman called Kilmeny Gordon. The teacher becomes enchanted by her natural beauty and musical talent, leading him to fall hopelessly in love.
Eric Marshall is a young, attractive bachelor who accepts a temporary teaching position on Prince Edward Island. He spends his limited time getting acquainted with the locals and becomes quite popular. He stumbles across a beautiful young woman named Kilmeny playing violin in the midst of a hidden orchard. Eric soon discovers the woman has perfect hearing but is also mute. Although he doesn't mind her condition, Kilmeny is apprehensive about their future together. As time winds down, she questions whether their love is strong enough to survive their differences.
A heartwarming story about love, perception and reality. L.M. Montgomery explores the importance of self-acceptance despite one's insecurities. Kilmeny of the Orchard delivers an enduring message that's beneficial to both children and adults.
With an eye-catching new cover, and professionally typeset manuscript, this edition of Kilmeny of the Orchard is both modern and readable.