Blackout: A Novel (Mass Market)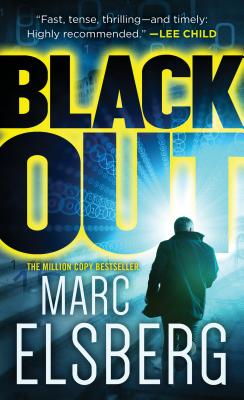 Description
---
"Fast, tense, thrilling — and timely: this will happen one day. Highly recommended." —Lee Child, #1 New York Times bestselling author of the Jack Reacher series
This is no accident.
This is no act of God.
This is a Blackout.
When the lights go out one night, no one panics. Not yet. The lights always come back on soon, don't they? Surely it's a glitch, a storm, a malfunction. But something seems strange about this night. Across Europe, controllers watch in disbelief as electrical grids collapse. There is no power, anywhere.
A former hacker and activist, Piero investigates a possible cause of the disaster. The authorities don't believe him, and he soon becomes a prime suspect himself. With the United States now also at risk, Piero goes on the run with Lauren Shannon, a young American CNN reporter based in Paris, desperate to uncover who is behind the attacks. After all, the power doesn't just keep the lights on—it keeps us alive.
About the Author
---
Marc Elsberg is a former creative director in advertising. His debut thriller BLACKOUT is a frighteningly plausible drama of an international blackout caused by a hacker attack. An instant bestseller in Germany, it has sold over a million copies and has been translated worldwide. Marc Elsberg lives in Vienna, Austria.