A Psalm for Us (Paperback)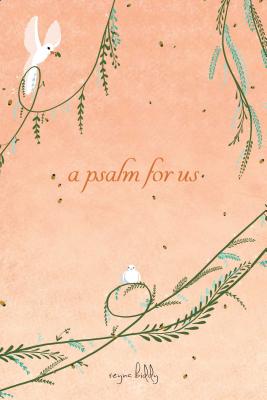 $14.99

Available from our Distributors - Usually arrives in-store in 2-7 days
Description
---
From the author of I Love My Love comes this spiritual inquiry in four parts – the blues, epiphany, prayer, and rebirth.

A Psalm for Us is Reyna "Biddy" Mays's soulful collection of prose, self-affirmations, spoken word poems, and short stories exploring questions of faith and self. 
About the Author
---
Reyna Mays, known as "Reyna Biddy", is a spoken word poet, author, and self-love enthusiast based in Los Angeles, California. Reyna is known for both her positive affirmations and poetry online. Her work welcomes in the lost, heals the broken, and gives hope to those who feel there's none left. Reyna's work is brutally honest, allowing you to experience her trauma, her childhood, her hurt, her healing process, and her journey toward self-fulfillment.

Reyna began her "self love" journey in the beginning of 2015 and has gained popularity on almost every social site since. By maintaining a structured brand based solely around what it is and what it means to be a "strong loving vulnerable beautiful woman - inside and out" Reyna has accumulated a large variety of supporters. Reyna hopes to continue to grow with her audience as she grows within her art.