Cascade of Flames (Paperback)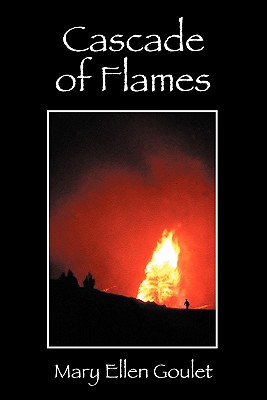 Likely Out of Print, but possibly available from the Publisher. Call for more info
Description
---
"You will feel the fire "
Peggy Sanders, author of The Civilian Conservation Corps In and Around the Black Hills.
At one minute to seven on the evening of July 7, 2007, after seven years of drought in the beautiful Southern Black Hills of South Dakota, lightning struck in Alabaugh Canyon, directly below a new development of twenty-seven homes on the top of the canyon. The canyon was overgrown with tall grasses and brittle-dry ponderosa pines and cedar trees. Many of the homes between the canyon and Cascade Road were nestled among trees, with one-way, winding dirt roads exiting the area.
Within a few hours, the peaceful rural neighborhood was overtaken by raging, out-of-control flames. Homeowners fled through fire and smoke, while volunteer, state and federal firefighters bravely fought rampaging flames and, at times, ran for their lives.
Cascade of Flames tells the stories of some of the firefighters and homeowners who lived through this disaster. Their first-hand accounts are starkly honest, frightening, gut wrenching, soul searching and hopeful.
The author and her husband were among those who fled the flames, in their case just minutes before their fire-resistant home disintegrated in the fire. They were stunned by the sudden event that shattered their dreams in one overwhelming night.
"Preserving history through the words of those who've lived it provides the most stirring and accurate account of any event-large or small. Cascade of Flames does just that."
Jim Kent, writer and columnist.
"A gripping account of the Alabaugh Fire that impacted so many lives-detailed, personal, devastating. Reading this opened a whole world to me."
Marion Dane Bauer, author of the novel "On My Honor," an American Library Association Newberry Honor Book.