Redesigning Capex Strategy: A Groundbreaking Systems Approach to Sustainably Maximize Company Cash Flow (Hardcover)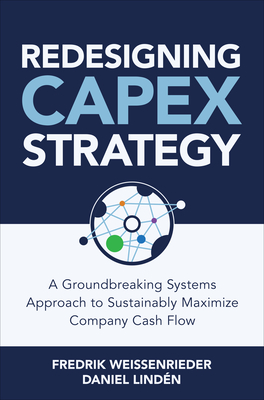 $35.00

Available from our Distributors - Usually arrives in-store in 2-7 days
Description
---
"This book is about more than 'redesigning capex.' It's about transforming the way you look at capital allocation and seeing that you're completely wrong. It's about realizing that capex strategy is the enterprise's strategy."
-John Williams, CEO, Domtar Corporation
The systems-thinking approach to capex decisions that can double your company cash flow
The way most business leaders deploy capex right now is nothing short of a train wreck. Very few look at their asset base as a collective network; rather, they see their assets as standalone performers, have no strategy for the role each asset plays in the grand scheme of things, and, therefore, fail to invest in their network for the long term to generate more cash for the business, asset by asset.
Redesigning CapEx Strategy provides an effective--and almost painfully obvious--solution to some of the greatest missed opportunities happening in business today.
In this resource that will revolutionize your capex decision-making, globally renowned capex strategists Fredrik Weissenrieder and Daniel Lind n share their proven methodology for focusing on the entire range of potential strategies and cash flow outcomes for hundreds of scenarios across a multi-asset base. It's not about incremental improvement. It's a radical transformation of how you allocate capital--and avoid throwing good money after bad.
With a capex strategy that accounts for each asset's role as part of the asset network, there's never a question about the best path forward. Redesigning CapEx Strategy doesn't just redesign your capex strategy--it helps you redesign your entire company's future.