Charming Billy: A Novel (Paperback)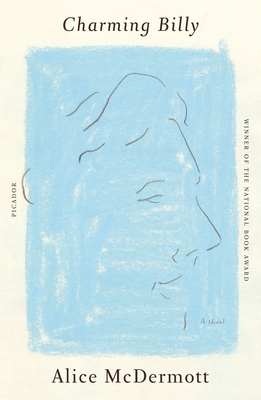 Description
---
Winner of the National Book Award and a New York Times bestseller, Charming Billy is "Alice McDermott's masterpiece" (NPR).

In a small bar somewhere in the Bronx, a funeral party has gathered to honor Billy Lynch. Through the night, his friends and family will weave together the tale of a husband, lover, dreamer, and storyteller, but also that of a hopeless drunk whose immense charm was but a veil over a lifetime of secrets and all-consuming sorrow. As they comfort his widow, the gentle Maeve, they remember as well his first love, Eva, who died of pneumonia, and whose ghost haunted his marriage and drove him to the bottle. Who is truly responsible for Billy's life and death, and what does it mean to mythologize a friend's suffering?

Beautifully written and teeming with fine portraits of Irish-American life in New York, Charming Billy is Alice McDermott's masterful and beloved novel about how a community can pin its dreams to one man, and how good intentions can be as destructive as the truth they were meant to hide.
About the Author
---
Alice McDermott is the author of several novels, including The Ninth Hour; Someone; After This; Child of My Heart; Charming Billy, winner of the 1998 National Book Award; and At Weddings and Wakes—all published by FSG. That Night, At Weddings and Wakes, and After This were all finalists for the Pulitzer Prize. Her stories and essays have appeared in The New York Times, The Washington Post, The New Yorker, Harper's Magazine, and elsewhere. For more than two decades she was the Richard A. Macksey Professor of the Humanities at Johns Hopkins University and a member of the faculty at the Sewanee Writers Conference. McDermott lives with her family outside Washington, D.C.
Praise For…
---
"This is fiction as good as it gets." —USA Today

"A luminous and affecting novel." —Michiko Kakutani, The New York Times

"There's no one like Alice McDermott for catching the ebullient particulars of the Irish-American sensibility…her touch is light as a feather, her perceptions purely accurate." —Elle

"McDermott demonstrates anew that she is a writer in a league all her own." —People

"...a rueful shrug of a novel whose strong, shrewd opening pages should be taught in college writing classes." —Time