Becoming Kid Quixote: A True Story of Belonging in America (MP3 CD)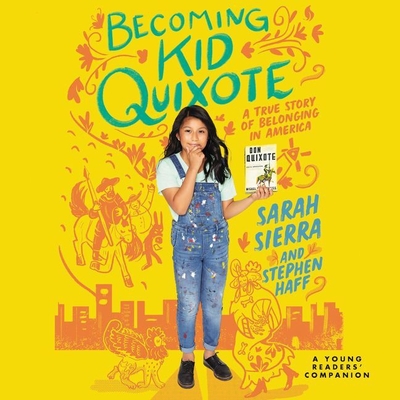 $39.99
This title is likely Out of Print or otherwise unavailable
Description
---
A young readers' companion to the adult memoir Kid Quixotes by Stephen Haff.
Narrated by one extraordinary ten-year-old girl, this inspiring memoir tells the story of a daughter of Mexican American immigrants who finds her voice through the power of words and performance of Cervantes' Don Quixote.
When a shy girl named Sarah Sierra first joins an after-school program in her neighborhood, she never expects to travel back in time and discover the words of Miguel de Cervantes. But at Still Waters in a Storm, a teacher named Stephen and a group of kids have pushed together tables piled high with books so they can gather round to talk about and translate Cervantes' classic, Don Quixote de La Mancha.
They begin to reimagine Don Quixote--the story of an idealistic dreamer from Spain who traveled around trying to right the world's wrongs--as the story of a group of modern-day kids from immigrant families in Brooklyn.
The stories the kids write in class become a musical play--expressing the plight of today's immigrants and using Quixote as inspiration. And Sarah, once very shy, soon will play the leading role as Kid Quixote.
Perfect for fans of I Am Malala, Dear America, and The Freedom Writers Diary, this stirring true story will inspire you to imagine, to speak up, and to sing out.