Elegies in Blue: Poems (Paperback)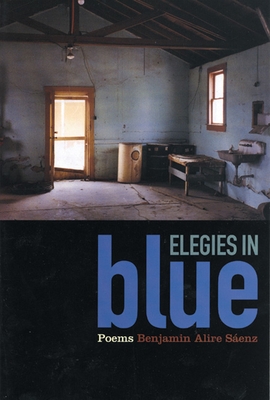 $13.95

Backordered to the Publisher - May not be immediately available! Contact us for more information.
Description
---
Benjamin Saenz writes, In the desert, we live in a desert of translation. That is exactly what he sets out to do, in this, his third book of poems--translate experience into words. He writes of history and learning and death. He writes of loss and knowledge and the difficulties of coming to terms with the harsh and untamable landscape of the border. Ultimately, his elegies are stones that praise the lives of those who have given him words.
In the tradition of Latin American literature, Saenz believes that poetry should be part of the public discourse and not shunted aside as irrelevant to our country's larger issues. Here he maps out personal, political and spiritual histories. He speaks about political and literary heroes, anti-heroes and everyday people, and he remembers his growing up Chicano in the Catholic world of the U.S./Mexico Border. From these elements, he creates a philosophy of speaking publicly as poet.