Doctor Faustus: With the English Faust Book (Paperback)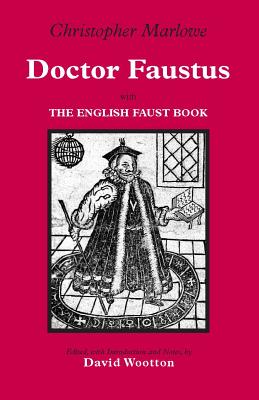 $9.78
This title is likely Out of Print or otherwise unavailable
Description
---
This edition of Doctor Faustus features annotated versions, with modernized spelling and punctuation, of the 1604 A-text and the 1592 text of Marlowe's source, the English Faust Book--a translation of the best-selling Historia von Johann Fausten published in Frankfurt in 1587, which recounts the strange story of Doctor John Faustus and his pact with the spirit Mephistopheles.
David Wootton's Introduction charts Marlowe's brief, meteoric career; the delicate social and political climate in which Doctor Faustus was staged and the vexed question of the religious sensibilities to which it may have catered; the interpretive significance of variations between the A and B texts; and the shrewd and subversive uses to which Marlowe put the English Faust Book in crafting, according to Wootton, a drama in which orthodox Christian teaching triumphed, but in which Faustus has all the best lines.
About the Author
---
David Wootton is Anniversary Professor of History, University of York.