The Journey of a Caribbean Writer (The Africa List) (Paperback)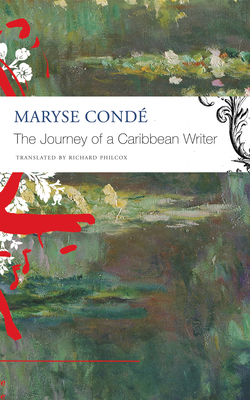 Description
---
For nearly four decades, Maryse Condé, best known for her novels Segu and Windward Heights, has been at the forefront of French Caribbean literature. In this collection of essays and lectures, written over many years and in response to the challenges posed by a changing world, she reflects on the ideas and histories that have moved her. From the use of French as her literary language—despite its colonial history—to the agonies of the Middle Passage, at the horrors of African dictatorship, and the politically induced poverty of the Caribbean to migration under globalization, Condé casts her unflinching eye over the world which is her inheritance, her burden, and her future.
Even while paying homage to her intellectual and literary influences—including Frantz Fanon, Leopold Sedar Senghor, and Aimé Césaire—Condé establishes in these pages the singularity of her vision and the reason for the enormous admiration that her writing has garnered from readers and critics alike.


About the Author
---
Maryse Condé was born in Guadeloupe, a French territory of the Caribbean. She has taught extensively in Africa and the United States and is now a professor emerita at Columbia University, where she created the Center for French and Francophone Studies. She has written over twenty novels including Segu, Windward Heights, The Story of the Cannibal Woman, and Who Slashed Celamire's Throat? and now divides her time between New York and Paris. Richard Philcox is Maryse Condé's husband and translator. He has also published new translations of Frantz Fanon's The Wretched of the Earth and Black Skin White Masks.
Praise For…
---
"Maryse Condé is one of the most important novelists writing today. Her stories are both historical and present, in the moment, murmuring secrets flavored with a Caribbean language of swishing rhythms, sweet as nectar, and lyrical as the swooshing skirts of the Guadeloupean women."
— Quincey Troupe, author of Transcircularities: New and Selected Poems and Miles: The Autobiography