Camille in October (The Pride List) (Hardcover)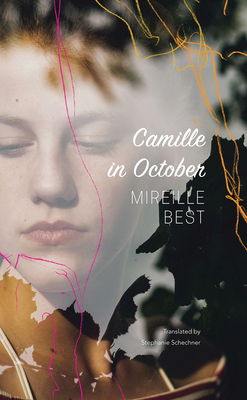 $24.50

On Our Shelves Now - Please call to confirm stock for hot titles
Description
---
In 1950s France, Camille struggles to figure out who she is and where she fits in the world of her coastal working-class neighborhood. Her mother holds the family together, with the support of a group of women who talk over coffee and cigarettes each day. Her father, a war veteran, is largely silent except when his inner rage erupts in violence. Her sister, Ariane, provides comic relief, while her construction worker brother, Abel, is a lost soul who suffers from severe seizures. Camille herself can usually be found curled up with a book, observing everything.
 
But an intellectual and sexual relationship with her dentist's wife opens a world of new possibilities to Camille. Where will this lead her? Suicide, murder, accidental death—all are possible in this unconventional narrative from Mireille Best. As a young adult, Camille is not always the most reliable narrator, but she charms with her intelligence, lack of pretention, and strong connection to her roots. Through Camille's eyes, we embark on a fundamental and universal quest to balance where we come from with who we need to become.
 
About the Author
---
Mireille Best (pseudonym of Mireille Lemarchand, 1943–2005) was born and raised in a working-class family in Le Havre, France. Unable to pursue university studies due to health problems, Best worked in a plastics factory after high school and later as a civil servant. Best wrote four volumes of short stories and three novels in French. This is the first English translation of her work.Stephanie Schechner is professor of French at Widener University in Pennsylvania.
Praise For…
---
"Camille in October shows [Best's] exquisite sense of timing and her sure-handed nudging of plot and tuning of tone. She is never in a rush; the pace is attuned to the expressive needs of Camille's mind. Stephanie Schechner, the translator, renders it all with a lively sensitivity. The novel also offers oblique illuminations of Best's sense of herself as a writer and observer."
— On the Seawall

"Amid misery, love as a passage to life—emotional and cultural—gives this story its power and its originality. To achieve this required an exacting sensitivity. Here is the true success of this novelist."
— Le Monde

"First published in 1988, Camille in October is one of three novels and four collections of short stories Best published in her lifetime. Only one other novel has been translated into English. My personal hope is that this novel will mark the beginning of strong interest in and well-deserved praise for this author's remarkable work."
 
— European Literature Network