American Disasters (Paperback)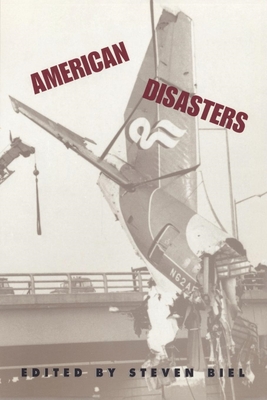 $33.35
Available from our Distributors - Usually arrives in-store in 2-7 days
Description
---
Long after the dead have been buried, and lives and property rebuilt, the social and cultural impact of disasters lingers. Examining immediate and long term responses to such disasters as the 1906 San Francisco earthquake, the Exxon Valdez oil spill, and the Challenger explosion, American Disasters explores what natural and man made catastrophes reveal about the societies in which they occur.
Ranging widely, essayists here examine the 1900 storm that ravaged Galveston, Texas, the Great Chicago Fire of 1871, the Titanic sinking, the Northridge earthquake, the crash of Air Florida Flight 90, the 1977 Chicago El train crash, and many other devastating events. These catastrophes elicited vastly different responses, and thus raise a number of important questions. How, for example did African Americans, feminists, and labor activists respond to the Titanic disaster? Why did the El train crash take on such symbolic meaning for the citizens of Chicago? In what ways did the San Francisco earthquake reaffirm rather than challenge a predominant faith in progress?
Taken together, these essays explain how and why disasters are transformative, how people make sense of them, how they function as social dramas during which communities and the nation think aloud about themselves and their direction.
Contributors include Carl Smith, Duane A. Gill, Ann Larabee, J. Steven Picou, and Ted Steinberg.