Echo's Fugue (21st Century Essays) (Paperback)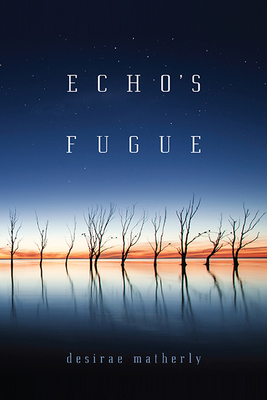 $22.95

On Our Shelves Now
(This book cannot be returned.)
Description
---

Through a series of variations on the theme of love—unrequited, polyamorous, monogomous, scandalous, adulterous—Desirae Matherly's Echo's Fugue explores love in all its failures and delusions. Patterned on the unfinished The Art of Fugue by Johann Sebastian Bach which has been a mystery for centuries, Echo's Fugue undertakes Bach's project in prose—the tantalizing numerical correspondences throughout, the repetition of a single theme, the unfinished final piece.
 
Matherly's essays appear as letters, indexes, narrative, or sentence diagrams, each defying the rules of the blank page. Song lyrics, obsession, Greek mythology, psychology, game theory, and human sexuality form a fragmented narrative about loss and unhealthy attachments. Mimicry of Bach's fugues leads the author to questions about love, sex, desire, the "Bach or Stravinsky" paradigm in game theory, and relationships considered taboo by mainstream standards.
What authority speaks clearest with regard to love, sex, and desire—and is objectivity even possible? The final essay attempts to resolve this question while echoing the puzzle of Bach's final unfinished fugue.
 
About the Author
---

Desirae Matherly is Chair of the English and Fine Arts Department at Tusculum University. She is a featured writer for the Ninth Letter website. Her writing has appeared in Fourth Genre, The Essay Review, Hotel Amerika, Descent, and Pleiades, as well as in After Montaigne: Contemporary Essayists Cover the Essays and Best Creative Nonfiction.
Praise For…
---
"Echo's Fugue transforms the personal essay into a listening essay, a fugue-flight, a 'covert correspondence,' and an interactive diagram of the heart. Marked by the signature attunement that is the hallmark of her art, Desirae Matherly's wide-ranging experiments with form and vantage achieve a self-betraying clarity that is unsurpassed." —Mary Cappello

"Echo's Fugue is heartbreaking, precise, and wild. Matherly's book is the work of a master." —Julija Šukys