The Ghost of Monsieur Scarron (Paperback)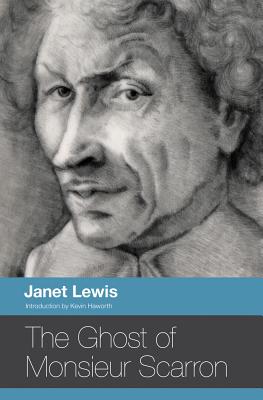 Description
---
This historical novel is the third and final book in American poet and fiction writer Janet Lewis's Cases of Circumstantial Evidence series, based on legal case studies compiled in the nineteenth century. In The Ghost of Monsieur Scarron, Lewis returns to her beloved France, the setting of The Wife of Martin Guerre, her best-known novel and the first in the series. As Swallow Press executive editor Kevin Haworth relates in a new introduction, Monsieur Scarron shifts the reader into the center of Paris in 1694, during the turbulent reign of the Sun King, Louis XIV. The junction of this time and place gives Monsieur Scarron an intriguing political element not apparent in either The Wife of Martin Guerre or The Trial of Sören Qvist.
The Ghost of Monsieur Scarron begins in a small bookbinder's shop on a modest Paris street, but inexorably expands to encompass a tumultuous affair, growing social unrest, and the conflicts between a legal system based on oppressive order and a society about to undergo harsh changes. With its domestic drama set against a larger political and historical backdrop, Monsieur Scarron is considered by some critics and readers to be the most intricately layered and fully realized book of Lewis's long career. Originally published in 1959, Monsieur Scarron has remained in print almost continuously ever since.
About the Author
---
Janet Lewis was a novelist, poet, and short-story writer whose literary career spanned almost the entire twentieth century. The New York Times has praised her novels as "some of the 20th century's most vividly imagined and finely wrought literature." Born and educated in Chicago, she lived in California for most of her adult life and taught at both Stanford University and the University of California at Berkeley. Her works include The Wife of Martin Guerre (1941), The Trial of Sören Qvist (1947), The Ghost of Monsieur Scarron (1959), Good-Bye, Son and Other Stories (1946), and Poems Old and New (1982).
Praise For…
---
"Bristles with characterization, the atmosphere of a cruel and dingy Paris, considerable suspense, and the smell of blood."—San Francisco Chronicle

"The musty, historical episode surrounding the publication of a scurrilous pamphlet against Louis XIV and Madame de Maintenon (formerly Mme. Scarron) serves as background to this novel which brilliantly explores the excesses of the French court. Seventeenth century life is examined in terms of both the aristocracy and the working people. In fact, one of the most effective elements in the novel is the description of the daily life of a bookbinder and his family. The essential humanity of the characters dominates the sometimes grim plot which blends truth and imagination. And, as always, Janet Lewis writes with wonderful lucidity."—Writer's Choice

"A poetic work which exerts a spell-binding effect on the reader…. It is with such as Hawthorne that this exquisite and authoritative author should be ranked."—Guardian