24: Trial by Fire: A 24 Novel (24 Series #3) (Paperback)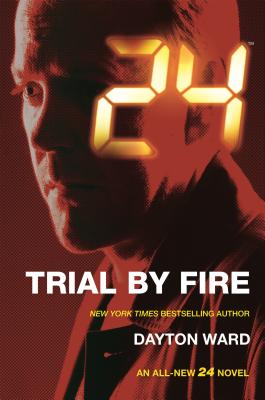 $18.99

Available from our Distributors - Usually arrives in-store in 2-7 days
(This book cannot be returned.)
Description
---
An all-new 24 adventure by New York Times bestselling author Dayton Ward, 24:Trial by Fire. Receiving 73 Emmy Award nominations over eight seasons, 24 revolutionized the format of TV dramas on a global scale. Before London... Before CTU... Before the clock started ticking...

1994: Tateos Gadjoyan, an Armenian arms merchant, has been a target of the Central Intelligence Agency for years. Efforts to thwart his selling of American military weapons to terrorists and other enemies of the United States have been unsuccessful. Now, after months of careful planning, two undercover agents have infiltrated Gadjoyan's inner circle. Soon, they will have sufficient evidence to seize the arms dealer and remove a clear and present danger to the United States.

On the small Japanese island of Okinawa, Gadjoyan's representatives are concluding a deal with Miroji Jimura. Jimura's hatred of Americans is absolute, and he's only too happy to profit from sales of their own weapons to be used against them.

When a rival of Jimura's sabotages the arms deal, one of the CIA's undercover assets is killed, threatening the case against Gadjoyan and revealing a far greater menace to American security. The only thing standing against this new, immediate danger is a single, junior CIA agent named Jack Bauer.
About the Author
---
DAYTON WARD is the New York Times bestselling author or co-author of more than twenty novels, often working with friend and co-writer Kevin Dilmore. He's also written (or co-written) for Star Trek Communicator, Star Trek Magazine, Syfy.com, StarTrek.com, and Tor.com, and is a monthly contributor to the Novel Spaces writers blog. Ward is known to wax nostalgic about all manner of geek and sundry topics over on his own blog.