The Power of a Praying Husband Deluxe Edition (Hardcover)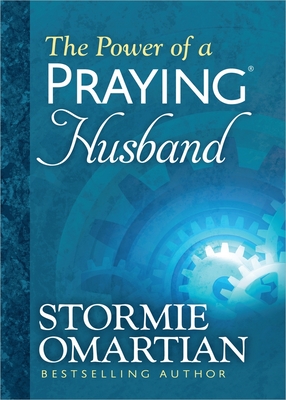 $18.99
This title is likely Out of Print or otherwise unavailable
Description
---
Stormie Omartian's bestselling The Power of a Praying(R) series (more than 28 million copies sold) is rereleased with fresh new covers and new material to reach a still-growing market of readers eager to discover the power of prayer for their lives.
In this deluxe edition of The Power of a Praying(R) Husband, beautifully bound with a padded cover, Stormie helps you pray even more effectively for your wife. By sharing stories and examples from her own marriage, she shares how you can intercede for your wife in areas where she longs for your prayers, especially in her
priorities
emotions
motherhood
fears
sexuality
With comments from well-known Christian men and a foreword by Stormie's husband, multi-Grammy winning music producer Michael Omartian, this is the perfect gift for any man wanting to develop the discipline of prayer.
About the Author
---
Stormie Omartian is the bestselling author of the Power of a Praying(R) series (more than 37 million books sold). Her other books include Just Enough Light for the Step I'm On; Lead Me, Holy Spirit; Prayer Warrior; and Out of Darkness. Stormie and her husband, Michael, have been married more than 45 years. They are the parents of two married children and have two granddaughters.