The Moral Animal: Why We Are, the Way We Are: The New Science of Evolutionary Psychology (Paperback)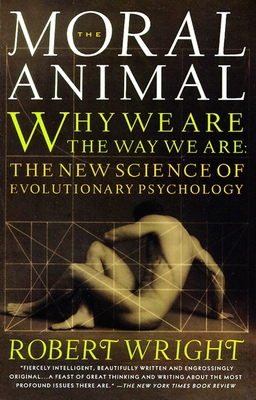 $19.00

On Our Shelves Now - Please call to confirm stock for hot titles
Description
---
One of the most provocative science books ever published—"a feast of great thinking and writing about the most profound issues there are" (The New York Times Book Review). 

"Fiercely intelligent, beautifully written and engrossingly original." —The New York Times Book Review

Are men literally born to cheat? Does monogamy actually serve women's interests? These are among the questions that have made The Moral Animaled one of the most provocative science books in recent years. Wright unveils the genetic strategies behind everything from our sexual preferences to our office politics—as well as their implications for our moral codes and public policies. Illustrations.
About the Author
---
ROBERT WRIGHT is the bestselling author of Three Scientists and Their Gods, The Moral Animal, Nonzero, and, most recently, The Evolution of God, which was a finalist for the Pulitzer Prize. His books have been translated into more than a dozen languages and his awards include the National Magazine Award for Essay and Criticism. A contributing editor for The New Republic, Wright has also written for The Atlantic Monthly, the New Yorker, Time, and Slate.com. He is a senior fellow at the New America Foundation and editor in chief of the website Bloggingheads.tv. He lives in Princeton, New Jersey, with his wife and their two daughters.