Dancing with the Wheel (Paperback)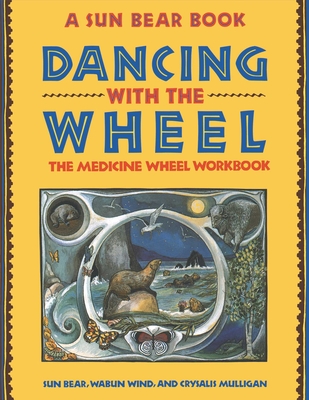 $24.00
On Our Shelves Now - Please call to confirm stock for hot titles
Description
---
The Native American philosophy behind the vision of the Medicine Wheel is that all things and beings on the earth are related and, therefore, must be in harmony for the earth to be balanced.

Dancing with the Wheel teaches you how to apply this philosophy to your daily life through many practical exercises and ceremonies. These exercises will help you gain energy from the spirits, which can heal both humans and the earth.

Through Dancing with the Wheel, the second book specifically devoted to the Medicine Wheel, those familiar with this vision will gain an increased understanding of the wheel and its developments over the last ten years. Those new to the Medicine Wheel will be ushered into the teachings and technique of what has come to be a source of comfort and direction for thousands of people around the world. Whether you are in the middle of the wilderness or the middle of a city, this book and its exercises will help you center yourself and establish peace with the earth and other beings.
About the Author
---
Sun Bear, a sacred teacher of Chippewa descent, is the founder and medicine chief of the Bear Tribe, a multiracial educational society. He is a world-renowned lecturer and teacher and the author or coauthor of eight books. He is publisher of the magazine Wildfire and founder of the World Earth Fund.
Praise For…
---
Sun Bear The Medicine Wheel Is a Springboard of Power that Will Allow You to Link Up with All the Energies of the Universe.

Tom Brown, Jr. Director, The Tracker School, author of The Tracker, The Search, and The Field Guide to Wilderness Survival I sincerely believe that if more people would come into the circle of Sun Bear's vision it would be the saving of the world. I give him, his vision, and his books my fullest support.

Dr. Elisabeth KÜebler-Ross author of On Death and Dying Sun Bear is a proud example for the generations to come.

Page Bryant author of The Earth Changes Survival Handbook During these times of great change, Sun Bear's vision seems particularly appropriate.